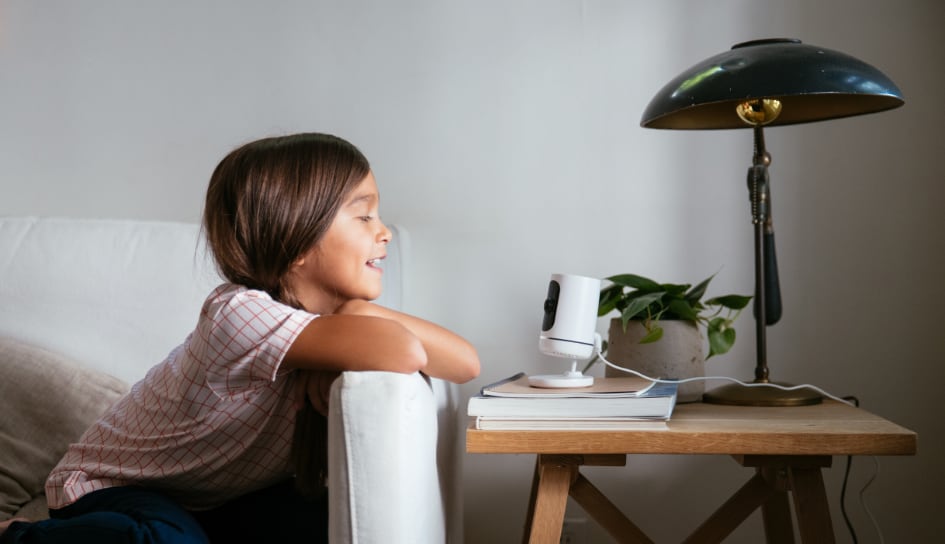 What are you looking for in a baby monitor in Austin?
In years past, a baby monitor was pretty simple. You put a component with a microphone on a table next to the sleeping area, which sends audio signals to a connected gadget that resembles a walkie talkie. However, baby monitors now provide additional benefits. To illustrate, today's monitors now include high-definition video feeds and 2-way communication. You can even hook many monitors to your home's wireless signal so you are able to move around throughout your home. The top baby monitors in Austin are so sophisticated that they are similar to indoor security cameras in both capabilities and price.
Can you switch baby monitor with an indoor security camera?
Since baby monitors and indoor security cameras share comparable functionality, you will find quite a few parents in Austin linking their baby's room to their overall home defense. It's a smart approach -- specifically if you're upgrading to Vivint smart home technology -- as your baby monitor will include:
● Night vision video: Your monitoring device should include 1080p high-definition imaging, and infrared functionality for reliable low-light performance.
● Two-way talk: You won't always have to go inside the bedroom to quiet your baby back to a gentle slumber. Your reassuring words might be all you need to keep bundle of joy sleeping.
● Sensors and alerts: While it's an option to have your surveillance system stay on constantly to watch your baby sleep, your attention may start to lag. However, when your camera detects unexpected movements, it can be programmed to send a text alert on your phone. This is helpful when your adventurous newborn quietly scrambles out of the crib or if a pet sneaks into the space.
● Video recordings: Many baby monitors aren't able to save the video. You can now transmit a brief sample to grandparents to let them see what a special, sleepy child you have.
● Smartphone access: In lieu of having to lug monitoring equipment wherever you go, you can watch from your smart home mobile app. You can even touch base with your child and sitter if you're able to get a date night.
Should I utilize a security camera as a baby monitor in Austin?
Should I utilize a security camera as a baby monitor in Austin?
When setting up your child's first room, you built the crib, covered the walls with a delicate, lighter hue, and created the greatest diaper changing space ever. You're now ready to decide the way you're going to watch over your precious one. You could go with the standard monitor that gives you the ability to hear through an integrated speaker, or you could go high-tech and use high-def video feeds, 2-way communication, and initialization through motion sensing.
This advanced option is equivalent to the video surveillance found in a comprehensive home security system, but can you use a security camera as a baby monitor in Austin?
Your security camera baby monitor can be part of your integrated smart home plan
The great part about implementing a security camera as a baby monitor in Austin is that it will work in unison with your other home automation and security products. So, for example, if you notice that your little one is particularly restless, you can adjust your integrated thermostat from the security app to increase the room's comfort. Or when they rouse for a late-night snack, you can slowly illuminate the space's smart lights to indicate you're coming. If you by chance have at least two small children in different rooms, you have the ability to furnish each one a security camera and monitor the feeds in a single smartphone app.
An indoor security camera in Austin is an important aspect of your overall home security system
If you would like a home security camera to use as a baby monitor or just want one for your home defense, begin by reaching out to Secure24 Alarm Systems. A Vivint professional will carefully explain the available choices and work hard to configure the right security system for your unique needs. Place a call to (512) 641-0712 or submit the form on this page.
Areas Served Around Austin By Secure24 Your Local ADT Authorized Dealer